The features of SELF-SERVICE DASHBOARD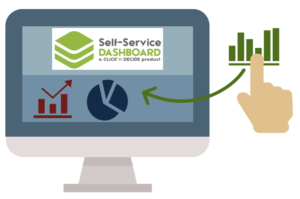 SIMPLE and INTUITIVE INTERFACE
The intuitive interface of SELF-SERVICE DASHBOARD allows you to create your dashboards in minutes without any technical knowledge.
Create them with simple "drag" "Drop"

Use a simple and efficient menu
The Secured SaaS
Work with URLs such as OData, Google, or REST, in SaaS mode safely, while keeping your data at home, so their security is ensured!
Indeed, the data does not pass through our servers, your queries work directly on the browser to the composition server positioned at home.
The data remains in their original servers.

SELF-SERVICE DASHBOARD never has access to your IDs.

100% SaaS

or inject your data from your One Drive account from Microsoft.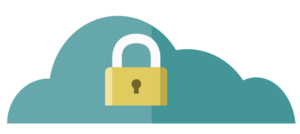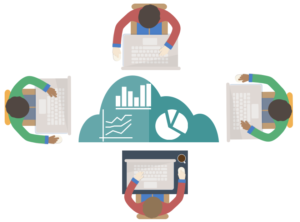 Explore & Integrate your dashboards
All your teams access interactive, simple and aesthetic dashboards.
Use the drill down to access the details of the information.

Link your different graphs in seconds.

Integrate your dashboards directly into your WEB portal, ERP, etc. ... through a simple iFrame.
RESPONSIVE on any devices
Access your dashboards anywhere and anytime.
Responsive: Set up the display for all your devices or use the default.

Compatible with all operating systems.

Compatible with all browsers.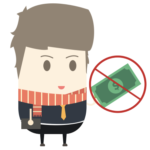 Use SELF-SERVICE DATA and create your URLs from all your databases and then inject them into SELF-SERVICE DASHBOARD.
In addition to having a WEB portal to share your URL links, your dashboards will no longer display advertisements.
The benefits of SELF-SERVICE DASHBOARD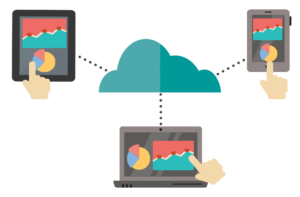 SAAS for 100% flexibility
The SaaS mode allows you to have a foolproof flexibility. Not only do you have nothing to install but you can also log into your account from any PC, tablet or Smartphone.
The end of the strategies defined groping
Make decisions with concrete and detailed data! Create, interactive dashboards in real time that can be accessed at any time from any device.
You can easily anticipate the trends that are developing, and make the decisions that are necessary, eliminating the approximate predictions.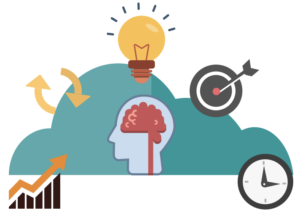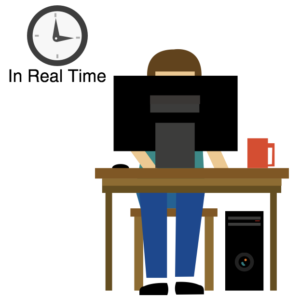 A reflection of your activity in real time
Access to interactive dashboards allows you to have visibility into the key information of your business. You can identify the problems or opportunities hidden behind the information.
So, in real time, you get a real reflection of your activity to make the right decisions! 
Optimization of your processes
With quick access to interactive dashboards and detailed analysis, you can easily detect points that require special attention. Information that would be unnoticed makes sense when you view them!
Your team also shares a common visibility on information in real-time which give a better collaboration. No more time spent discussing the numbers, place in the strategic decisions taken as a team.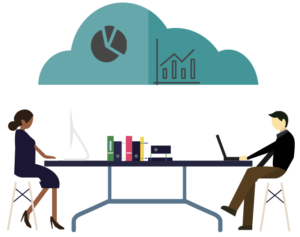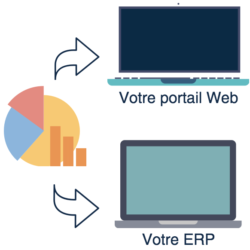 Integrate your dashboards with your ERP, WEB portal, ETC. ..
Through a simple URL link, you can integrate your dashboards into your CRM, Web portal, etc. ..
Better anticipation of the future
Access to the history of your information and key information in real time allows you to anticipate the future, quickly identify development opportunities and forecast trends to keep a head start on the competition!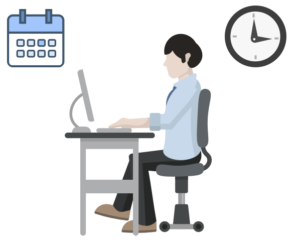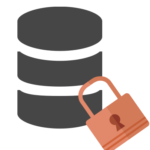 Foolproof Safety
As your dashboards are built through the OData, REST, or Google link, the link between the dashboard and your data is directly between your device and your server, so no information passes through the SaaS server.
Even encrypted authentication is done between your device and your data server. So the SaaS server will never have access to your information.